Insurance Nexus is a trading name of FC Business Intelligence Ltd.
Registered in England and Wales no.4388971. Registered address 7-9 Fashion Street, London, E1 6PX, UK | Terms and conditions
Insurance Nexus USA (March 14-15, Chicago) is the biggest event focussing on the internal workings of insurance including the modernization of strategic enterprise wide solutions and analytics competencies.

It is the only place where the insurers get practical solutions on how to make real changes to the foundations of their business.

Request the brochure using the form to the right and join a conference looking to modernize the inner working of the insurer >>>

Expert speakers are already confirmed to join including: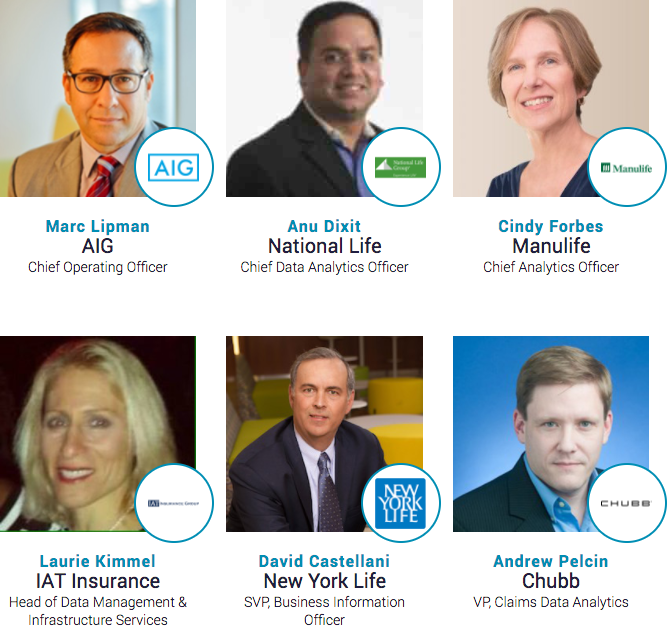 Access the brochure to get insights on speakers, networking opportunities and topics to be covered, fill in the form to the right >>>
The event gets to the crux of what means most to insurers, including:
Learn the ABC's of Insurance – Advanced Analytics, Business Transformation and Customer Centricity take center stage: analytics is just analytics without business use cases and real ROI comes from people, processes and results-driven performance. Extract all of the vital details necessary to turn your analytics dreams in to commercial wins for your business


Meet CXO's, Business Heads and Data Analytics Experts stand united: data scientists and business analysts can no longer stand alone in the fight to take your business from zero to hero. Join the only event bringing all levels of the business together to overhaul your internal workings to deliver the 21st century insurer


Build New Foundations that Incorporate Insurtech and Analytics in Your Business: marry up new technology and analytics strategies and hear discussions on how to make a coherent systems plan including insight on Telemetry Data, Text Mining, Deep Linguistic Parsing, Workplace Analytics, AI & Machine Learning, Blockchain, Visualization Tools, Digital, Automation Tools, IoT and much more


Deliver Results-Driven Analytics, not just Analytics for Analytics' sake: figure out your business goals and work backwards to find the best way to apply analytics to create real results using analytics in your operations, pricing, underwriting, claims, fraud teams and across all parts of the business


Access 2 Keynote Sessions Leading over 40 Expert Speakers: hear from C-Level innovators giving a holistic view on the future of the insurance industry in two keynote sessions and dig deeper in to the day to day practicalities around change management and analytics integration being felt across your organization to understand how to steer your entire company forward

Get access to business critical issues, download the brochure for further details
Last year, the event hosted senior-level decision makers from: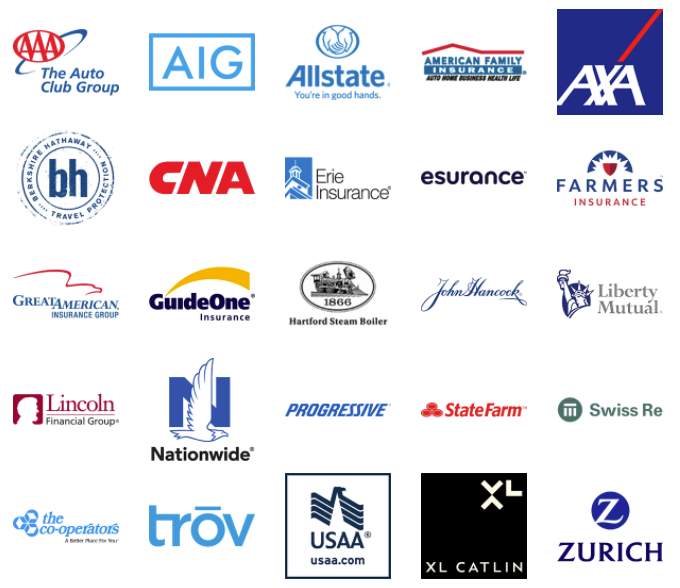 Meet leaders forging the future in the insurance and analytics market, request the brochure for more details >>>

I really hope that we can meet at the event, get in touch to let me know your plans.

Kind regards,
Marsha




Marsha Irving
Head of Innovation
Insurance Nexus
T: 1 800 814 3459 ext 4353
E: marsha.irving@insurancenexus.com

Master Results-Driven Business Transformation Goals Grounded in Analytics
Please note that by downloading this brochure you also subscribe to receive similar information from Insurance Nexus

Download the Brochure for Insurance Nexus USA 2017!

Your e-brochure will include...

Full Conference Agenda
Complete Speaker line-up
Details on the Drinks Reception
List of Networking Opportunities
Just fill in your details to download now: