Connected Claims Europe Summit (October 24th & 25th, London) is an unmissable opportunity to leverage technology, such as AI, Machine Learning, Chatbots, Advanced Analytics, IoT and more to drive business efficiencies and exceed customer expectations.

From automating the first notice of loss to digitising and connecting your supply chain, this is the ultimate meeting place for claims visionaries and leaders to gain inspiration and tools for immediate implementation from innovative insurance case studies.

To be the first to see the agenda, complete your details in the box on the right and receive the conference brochure >>>

Why You Cannot Afford to Miss the Most Influential Claims Conference of 2017

No more blue sky conversation only! Listen to case studies directly from executives that are at the forefront of technology implementation. Get key insights on what's worked and the challenges faced


Learn from the best in the industry. Bringing together the innovators, industry leaders and leading insurance carriers from across Europe to provide you with best-practice and innovative strategies


Keep up to date with the technologies transforming claims. Master strategies for implementing the latest technologies having a profound effect on claims


Grow your network with valuable contacts. With more hours of networking, interactive discussions and an online contact centre to take networking out of the conference room, this summit is the best place to meet yours peers and build your network


Get ready to build a claims ecosystem. Onsite will be some of the best tech mind of the business, ready to help you identify key areas to optimize claims, chatbots, IoT, automated processing and artificial intelligence

Confirmed Speakers for 2017:

Download your copy of the event brochure now >>>

Automated and Seamless Claims:
Connect and Digitise Your Supply Chain for an Effortless Customer Experience: enable greater data sharing amongst different parts of your business to gain speed, reduce costs and the need for different customer touch-points
Use Data Insights to Deliver More with Less: listen to practical examples of how insurers are using their data capabilities to drive costs down and enhance productivity and accuracy in claims handling
Exceed the High Expectations of the Digitally Empowered Customer: deliver hyper-personalisation and enable multiconnected engagement in a fast and accurate manner with AI and Robotics
Drive Efficiency to Positively Impact your Bottom Line: design strategies and implement technology and systems that streamline the claims process, from removing duplication to achieving greater accuracy at each stage
Ensure Your Team Has the Right Profile and Skills for The Claims Handlers of Tomorrow: get your workforce on board by building human-automation combinations that are more efficient, effective and impactful
Download your copy of the event brochure now >>>
Insurance Carriers and Digital Disruptors Attending Connected Claims Europe 2017

This conference was designed with an unique format to allow you to take full advantage of the onsite networking opportunities. From round table discussions to interactive polling and practical workshops, this conference is a must-attend event for those charged with transforming claims, including executives responsible for customer experience, operational efficiency, technology and claims processing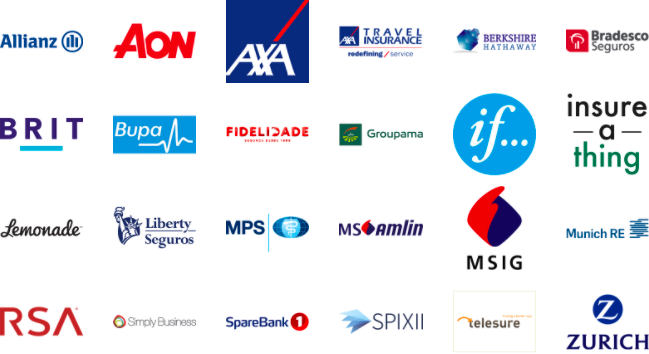 Download your copy of the event brochure now >>>
I am looking forward to seeing you in October.
Mariana
The Future of Insurance Claims: Translating Business Efficiencies into Customer Satisfaction
Request Your Copy of the Brochure for Connected Claims Europe Summit Here!



Please note that by downloading this brochure you also subscribe to receive similar information from Insurance Nexus
Insurance Nexus is a division of FC Business Intelligence Ltd, a registered company in England and Wales - Registered number 0438897. 7-9 Fashion Street, London, E1 6PX, UK. | Terms and conditions