Transform AI Ambition into Reality
It is clear that innovation and automation are the key to insurance's long-term survival.
As AI reaches new levels of sophistication, we are witnessing a shift from simple robotic process automation and textual analysis to more advanced applications, including the use of chatbots for customer engagement. But in order to deliver true business value, insurers must move fast and bridge the gap between business needs and AI applications.
Which is why the Insurance AI & Analytics Europe Summit is the most crucial meeting of 2018, where the brightest minds in the industry will join forces with AI heavyweights to discuss how AI and advanced analytics can be utilized to deliver unparalleled performance, business growth, and truly actionable insights.
With 350+ attendees and an agenda designed around AI practical applications and business strategies, Insurance AI & Analytics Europe 2018 is the only place to get the inspiration, insights and networking you need to succeed.

Unrivalled Analytics, AI, Claims, Underwriting and Customer Leaders Confirmed to Speak:
Business Leaders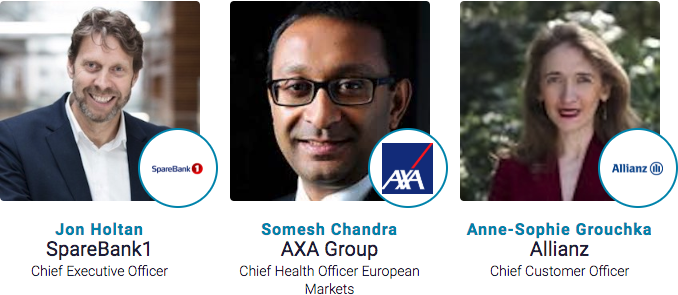 AI Trailblazers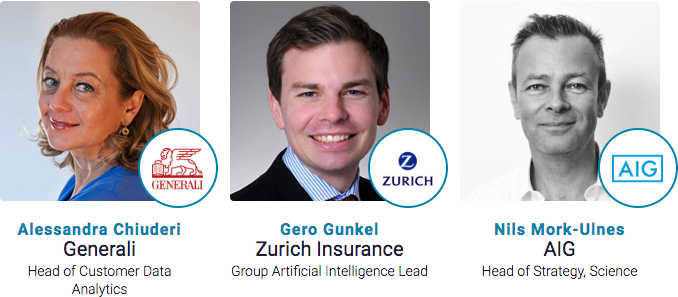 Join Two Days That Will Change Your Team & Business, Including:
Realise the Promise of AI: define your organisational structure, data governance and technology investments to unlock AI's full potential, efficiently scaling up to meet volume and customer-experience demands
Move Beyond AI and Towards Intelligent Automation: hear the success stories from industry's leaders and learn how to move beyond basic robotics to intelligent interaction to realise enterprise-wide automation
AI-Driven, Customer-Led – Translate Technology into Enhanced Customer Experience: from frictionless onboarding and claims processing to empowering customers with real-time risk assessment. Deliver tomorrow's dream customer experience today – connected, automated and transparent!
Ignite the AI Revolution! Data Strategies to Fuel Your AI Capabilities: capture, process and integrate data from different sources to drive additional business value. Start thinking data as an asset and understand data's real value while retaining the strategic advantage
Accelerate Underwriting, Fast-Track Claims and Boost Customer Experience: get insights from over 16 case studies on how insurers are deploying AI and machine learning to impact core business areas and drive true business value

Companies Joining the AI Revolution!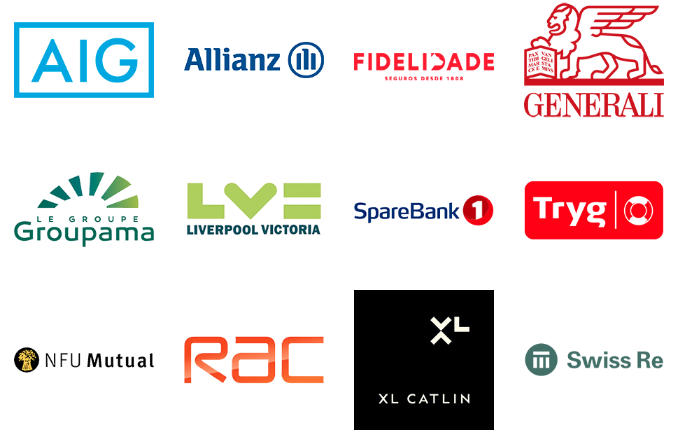 Why You Cannot Afford to Miss the Largest Insurance Analytics Conference in Europe
Focused and targeted agenda to fuel your AI plans - Gather with the brightest minds in insurance - from data and analytics C-level executives to core business leaders - and delve into the complexities of AI and machine learning. don't get left behind in the race for next-generation analytics
Exclusive Practical Case Studies Delivered by Insurance Leaders: From automation to customer-facing innovation, this is your opportunity to hear how insurers are deploying AI into core business areas, including underwriting and pricing, claims, and customer engagement, so you can walk away with the knowledge and tools you need to drive enterprise-wide AI
Uniting pricing, marketing, analytics experts and more, with insurtech – Focusing on the core areas that are set to benefit most, plus representation from innovative start-ups, you'll get to rub shoulders with the people who are truly transforming our industry
Guaranteed to deliver on learning and networking: The agenda was specifically designed to help you make the most of the 2-day summit. With 0ver 10 different interactive sessions and 8+ hours of enhanced networking with Brella, can you afford to stay out of the AI revolution?
Get a Pan-European perspective on disruptive technology: This is no means a London-centric event, last year we had attendees from 20 countries – so the networking opportunities are truly international

Get sent full details about the Insurance AI and Analytics Summit Europe, including:
What You'll Learn from Cutting Edge Industry Case Studies: Uncover the key use cases for AI in underwriting, pricing, claims and marketing, and discover what it takes to structure your business so that you're ready for the next-generation of analytics
Who You'll Meet Among 300+ Executive Attendees: Network with the pioneers of AI in insurance. Shake hands with the trailblazers, tasked with delivering the future of analytics
How To Do Business Onsite: Get a sneak preview of the awesome networking activities from roundtables, workshops, a dedicated Brella lounge, and don't forget the drinks parties!


Kind regards,
Mariana

Insurance Nexus is part of FC Business Intelligence Ltd. FC Business Intelligence Ltd is a registered company in England and Wales. Registered number 04388971, 7-9 Fashion Street, London, E1 6PX, UK
Terms and conditions | Privacy Policy

Insurance Nexus is the central hub for insurance executives. Through in-depth industry analysis, targeted research, niche events and quality content, we provide the industry with a platform to network, discuss, learn and shape the future of the insurance industry.
Europe's Largest Insurance Analytics Summit
Here's what our attendees have to say:
________________________________________

"Great opportunity to get in touch with professionals from different backgrounds. It was well organised and balanced the participation of insurance carriers and solutions providers"
MARIO RICCO, HEAD OF GLOBAL CLAIMS, GENERALI
________________________________________
An information-packed two days that provided an efficient way to get up to speed with developments in technology and techniques affecting insurance analytics. I found it helpful to hear how other insurers are tackling the reorganisation of their resources to ensure that they are better placed to manage the changes that are expected to arise in the near future, driven by the explosion of data availability"
EMILY DEMETRIADES, ACTUARY, CHUBB


________________________________________
"Great couple of days, one of the best conferences I've been to"
ROBERT BEVINGTON, BI MANAGER, SYNECTICS SOLUTIONS LTD
Request your copy of the Insurance AI and Analytics Summit Europe Brochure:

Complete your details below to request the full 8 page event brochure pdf, which includes:
Complete agenda and key themes to be discussed
Delegate snapshot (over 100 delegates already confirmed)
Networking opportunities throughout the two days
Information on registration discounts and pricing
Who'll be attending, why people choose this summit, and who you can expect to meet
Exclusive access to all AI and analytics content, including whitepapers, webinars, speakers interviews and more
Just fill in your details to download now: