Unleash the Full Potential of Insurance
Act Now, Secure Customers for the Future
The time has come to take the necessary steps to guarantee your survival and success in the future of insurance.

The connected customer is demanding personalized products, real-time engagement and seamless service, and carriers are facing innovation fatigue, with endless new tech and chasing overwhelming opportunity.

Which is why Connected Insurance USA is bringing together 500+ leaders from across the core pillars of the insurance value chain, who each have the responsibility and power to transform their organization – to give you the tools to make true change.


3 Conferences, 1 Goal: Lock and Load Today's Essential Transformation to Survive the Future


Time's up! Outdated products and clunky service are no
longer acceptable with viable alternatives available -
carriers must meet customer's needs and demands now
or lose their customers forever.

However – no department can achieve this single-handedly,
so it is essential for all core business departments to come
together and transform their part of the insurance equation
simultaneously.

Which is why Connected Insurance USA is hosting three
conferences in one – providing organizations with the
necessary strategies to transform each core pillar of Product
Development, Innovative Tech and Customer Engagement,
as one.
Here's how:

Understand what customers want and embed a customer-centric mindset to win and retain them

Redefine insurance products and services as trends and technology shift insurance towards risk prevention

Provide personalized, relevant and valuable products leveraging real-time data and analytics

Deliver a seamless, omnichannel customer experience to serve various preferences across the customer lifecycle

Integrate and prioritize innovative tech and align strategy with business objectives to gain buy-in and maximize impact
Innovate at scale and speed to grow market share, boost the bottom line and build a sustainable organization

Don't Miss 50+ Critical Case Studies from Industry Visionaries Including: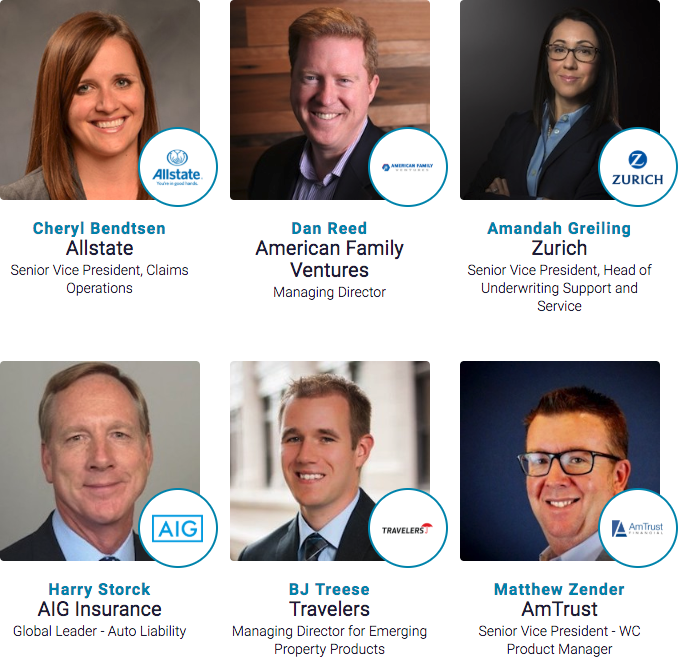 Join 500+ Attendees from Across the Insurance Industry:
Transformation takes teamwork. Connected Insurance USA is bringing together executives that need to come together today to design and implement a successful, holistic strategy to survive the future of insurance.
Designing valuable, relevant insurance products and services, delivered with a seamless experience, doesn't happen in a single team and requires dedication across the value chain. So Connected Insurance USA will be made up of attendees including Executive, Underwriting, Product Development, Marketing, Customer, Tech, Data, Analytics, Innovation, Strategy and more, from: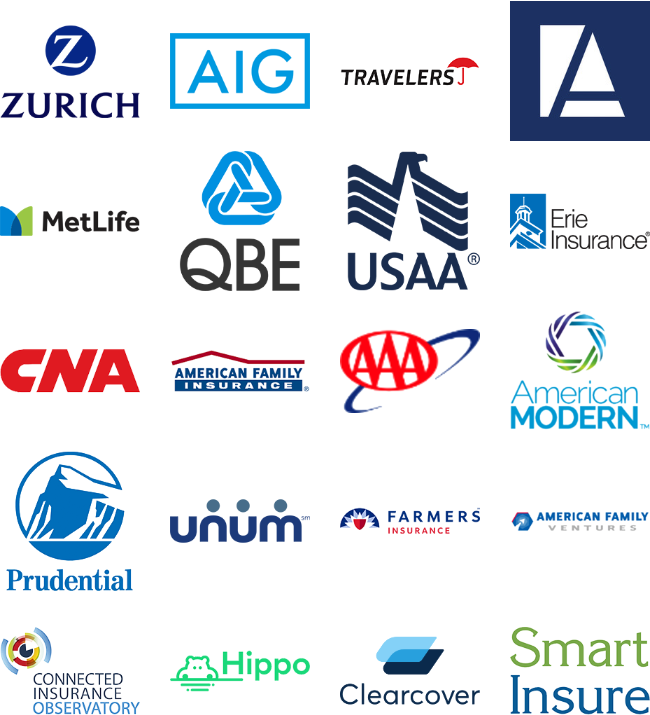 What's New in 2018
Get the Big Picture, and the Detail: Connected insurance that meets customer needs requires an organization-wide, holistic approach - so we're exploring the specific strategies for product development, customer engagement and innovative tech all under one roof


Bringing Decision Makers Together: Transformation takes teamwork, so we're uniting Strategy & Innovation teams with business execs from Underwriting, Digital, Customer, Marketing, IT, Analytics, Claims and more, to bring all of the key players together


Workshops for Detailed Learning: Alongside the two-day conference focused on strategy and made up of case studies, we're also running interactive workshops over a third day which is dedicated to interactive, practical lessons on how to implement the key solutions discussed at the conference
I'd love to chat through the agenda and help you work out if it's a good fit for you, so please let me know and we can set up a call.
Kind regards,
Emma
Insurance Nexus is part of FC Business Intelligence Ltd. FC Business Intelligence Ltd is a registered company in England and Wales. Registered number 04388971, 7-9 Fashion Street, London, E1 6PX, UK
Terms and conditions | Privacy Policy

Insurance Nexus is the central hub for insurance executives. Through in-depth industry analysis, targeted research, niche events and quality content, we provide the industry with a platform to network, discuss, learn and shape the future of the insurance industry.
Get Your Copy of the Connected Insurance USA Brochure Today!

Complete your details below to receive the full event brochure, including:
Delegate list
Full speaker line-up
Agenda and key themes
Exclusive discounts
Networking opportunities
Don't just take our word for it, here are some testimonials from Connected Insurance last year:
"My first time at Insurance Nexus - I found the conference to be great for networking with like minded innovative individuals." Allstate
"Very strong in educational and content delivery." NTT Data
"I was not sure if I would go because I didn´t know anything about the summit. I have to say that it was a very good decision and experience. I learned plenty of new tech trends in insurance and how these are changing the customer experience." Transfiriendo S.A.
"The topic was timely and the speakers were informational." MS&AD Insurance
"It was my first time attending and I thought it was very well done. I particularly liked the breakout sessions so you can pick and choose what you want to listen to." Verizon Wireless
"It was a very well-run event. The Brella app was perfect. Great service during the event." EPAM
"I often find industry events and conferences disappointing as they lack depth in many of their discussions. The event was vastly different, and I'm thrilled that I was able to attend. Even though I'm up on my reading, the perspectives shared at the conference were fresh, engaging, and thought-provoking!" Aviva